#1 Choice in Soccer Goals
Our lightweight, durable goals are preferred by coaches worldwide.
Learn More
Popular Items
Free Shipping to Continental US
Sale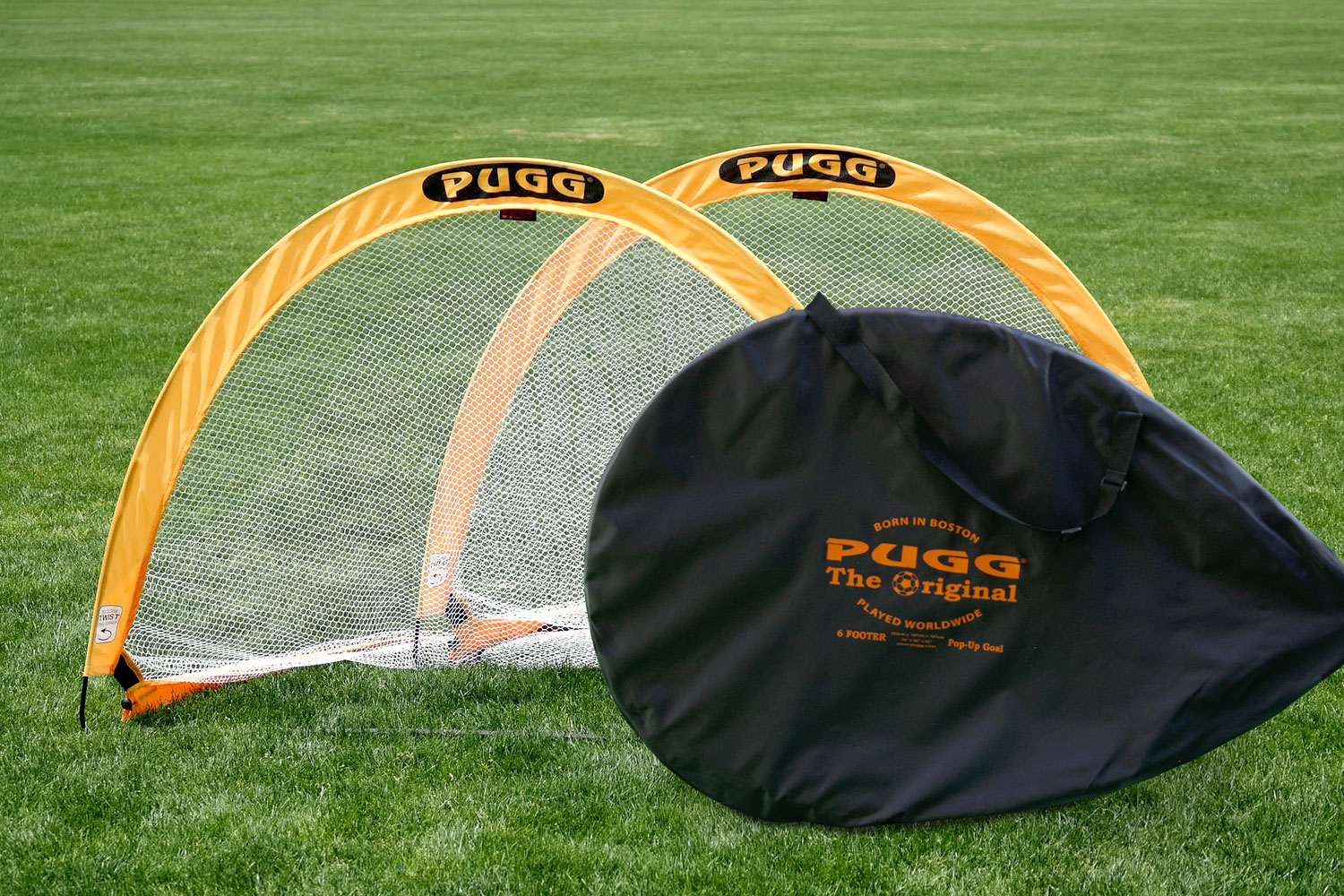 The Original 6 Footer (Pair)
Sale
6 Pack Pop-Up Goals (4 Footer)
Great for Kids
Free Shipping to Continental US
Sale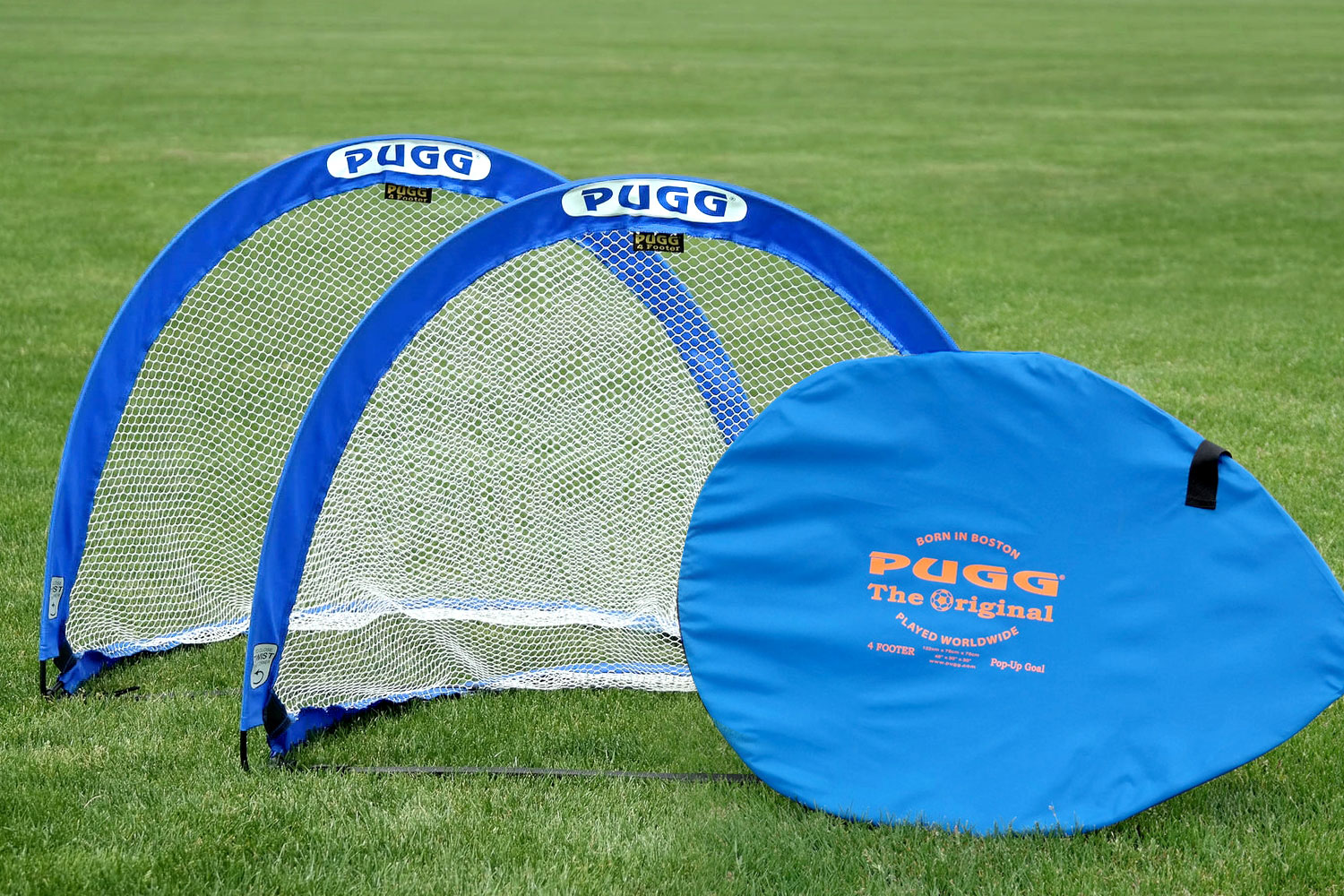 The Original 4 Footer (Pair)
Sale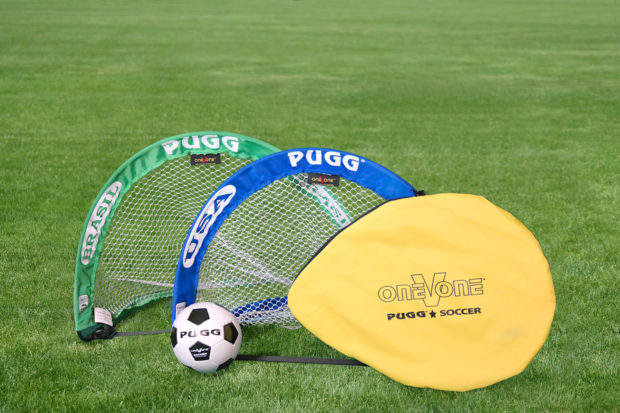 Mini One-V-One "Brazil-USA" (Pair)
Featured Products
WEIGHTED GOALS
Introducing PUGG All-Terrain Goals™. These goals feature a Heavy Duty Nylon sleeve with fully integrated weights for added stability on any surface.
Here's what people are saying about Pugg
PUGG, no brainer.
By Allie R.on March 22, 2017
Pugg goals are a no brainer purchase. I've had kids in soccer and coached for 12 years now and been thru lots of different pop up goals. Without a doubt, more
PUGG makes the best product on the market. If you are just getting started with soccer for your kids, buy these and be done buying anymore.

Good quality goals
By Clara Don January 7, 2017
Good quality goals that will last for a long time. Have seen these for years, used by coaches and friends, so finally decided to get our own for pick-up games.
Things you should know about PUGG
Grassroots Soccer
There's something beautiful in the simplicity of the sport. You don't need a stadium, a crowd, a referee, heck you don't even need cleats. All you need is the soccer ball and the players. And once you've got the goal, you've got a game. Pugg provides Pop-Up Goals to schools and organizations in developing countries worldwide as a proud sponsor of grassroots soccer. Learn more
The Most Trusted Goal
Quality equipment matters to coaches and players alike. We are both proud and honored to be the preferred choice of soccer coaches and players across the world. PUGG portable goals are the most purchased, most reviewed, most shot-on pop-up soccer goals in the world. Learn more about Pugg goals.
Connect with PUGG
At PUGG, we are dedicated to the game, the world's greatest game. We are here to support the soccer community and the good people who carry it forward. Follow us on social media for coaching tips, new PUGG products, and all things soccer. Or contact Us and say hello.