The #1 Choice in Pop-Up Goals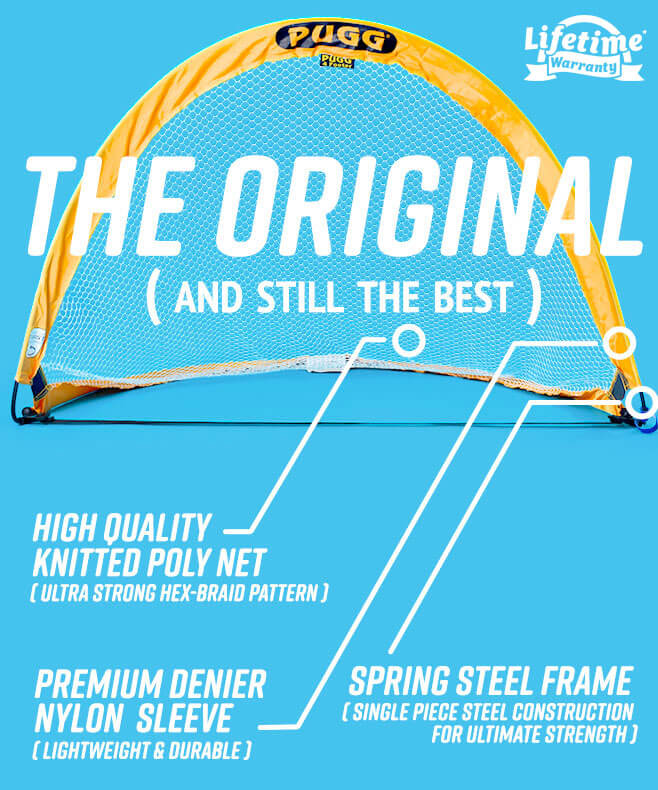 PUGG® is the Original
Invented and patented in 1994, the PUGG® Goal was the world's first pop-up goal. Now, after countless imitations, PUGG® Goals remain the highest quality, highest rated, #1 choice in pop-up goals. Watch the story behind the invention here.

We use Steel not Fiberglass
Our unique single-piece-steel-wire construction is stronger and safer than any of the fiberglass models in the market. Fiberglass breaks and splinters easily. Our steel frame is more durable and flexible and nearly impossible to break.

Essential tool for coaches
Our lightweight, durable goals are preferred by coaches world-wide and have become an essential tool for soccer training. PUGG's® ease of use and portability allow coaches to setup multiple small fields in a matter of seconds.
Used by the World's Top Soccer School
"As far as i am concerned, the PUGG goal is one of the most versatile pieces of equipment a soccer coach can have. They are easy to set up and take down, as well as, extremely durable and valuable for numerous soccer activities.
The support from the PUGG office, as far as shipping and invoicing is second to none. They are always available for assistance.
The quality is exceptional. The goals last for years and years without the need for repair. Storage of the goal is perhaps one of the main reasons we use hundreds of PUGG goals for our training programs at Coerver Colorado. We can store any number of goals in a very small storage area.
The players love using PUGG goals and have improved their technical and tactical skills largely due to their value as a true target. We love PUGG goals in Colorado and will be using them for many years to come."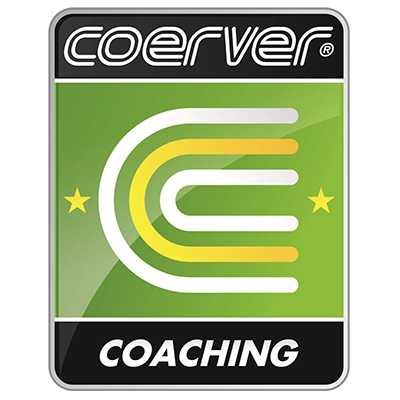 Chelo Curi
Director, Coerver Coaching of Colorado
Recommended by the Pros

"I can't think of any soccer invention that has become more useful to coaches and players than PUGG pop-up goals. My Dad and I have them for our clinics back in St Louis. They're durable, safe, and the kids love 'em. A great soccer training tool!"
Taylor Twellman
TV Analyst, ESPN
Founder of Think Taylor
Former US National Team Member
2005 MLS MVP and Scoring Leader
"Easily the best pop-up goal on the market. I would never recommend anything else. It's Pugg for life baby!"
Paul Holocher
Head Coach of Earthquakes Youth Academy
Former coach of Cal Poly and UCSC
Founder of Catalyst Soccer Club
All American Collegiate Player
Played for the Clash in the inaugural MLS match
"PUGG Goals are used by many Bundesliga clubs during training. They are safe and sturdy and easy to transport. Really, they are the perfect solution for professional, amateur and recreational sports."
Jens Keller
Current Manager, FC Union Berlin
Former Manager, VfB Stuttgart, FC Schalke 04
Bundesliga & UEFA Champions League
Former professional player for Vfb Stuttgart, TSV 1860 Munchen, VfL Wolfsburg,
FC Koln, and Eintracht Frankfurt.